Davido Says that He will Win if he Contests for any Political Position
People would always think that celebrities are passive when it comes to matters about governance. Reason is because they rarely talk about it or show active participation. When any known celebrity gets into politics, people tend to be surprised thereby giving the said person their full support in one way or another.
David Adeleke, the popular Nigerian entertainer known as Davido has revealed that he will not loose if he contests for any political position in Nigeria.
The said singer disclosed this in an interview on a TV show "The Juice" where he disclosed his intentions of coming out to contest for a political seat in the coming year.
Talking further, the popular entertainer said that he has always had plans of stopping music when he clocks 30 years or a little higher.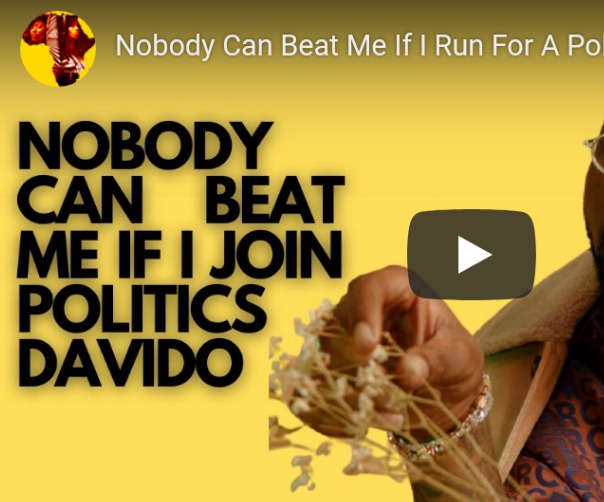 During the interview, while he was asked about his interest in joining politics, he made it clear that politics and everything about it is corrupt and because of that he no longer has interest of joining. He went on to say that if he should make up his mind to join, that he is not going to loose as he is fully convinced that he will win.