CharlyBoy Proposes to his Wife Again After 45 Years of Marriage
CharlyBoy, the popular Nigerian entertainer, singer and activist has proposed to his wife, Diane Oputa again after 45 years of marital bliss. Thus public proposal triggered reactions online ad most people have not seen couples who have stayed for years in marriage proposing to themselves again.
While at it, CharlyBoy who is fondly addressed as "Area Fada" revealed that this proposal is his fourth time of proposing to his wife. He went on to advise young ladies to meet his wife for advise on how she has been keeping their marriage to last for years.
The proposal took place in a shopping mall packed with people. Before that, CharlyBoy used a microphone to call the attention of shoppers and began professing his love for his wife.
His wife who was amazed and surprised at the whole thing, removed her old rings and stretched forth her hands excitedly to accept the ring.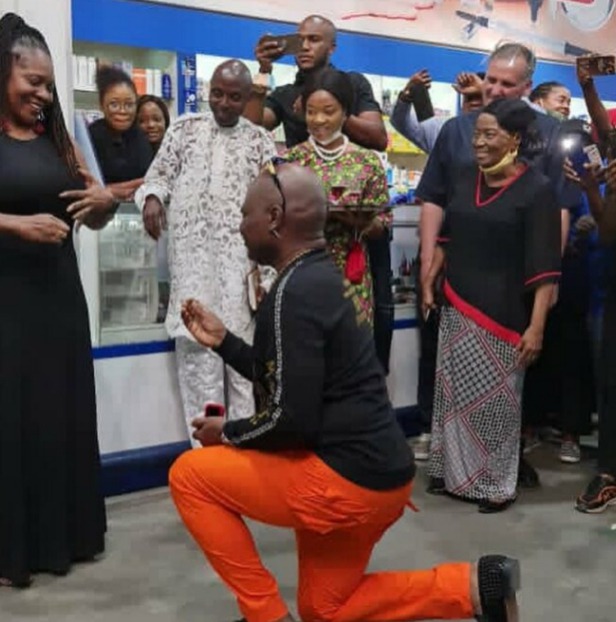 Link to the video: https://www.facebook.com/446173902168681/posts/3808383699281001/
Because of this, some people have been of the view that this is just not worth it. Some on the other hand were saying that the couple are too old for such display of affection in public.
What do you think? Would you support your spouse to propose to you years after marriage?
Source: https://www.facebook.com/446173902168681/posts/3808383699281001/